SCHOLARSHIPS
We update this link regularly with scholarships our office is asked to advertise.  Please check WEEKLY for new scholarship opportunities!
______________________________________________________________________
PLEASE READ THE FOLLOWING suggestions for scholarship applications: 
Please take note of all deadlines. Some applications require that a counselor attach information to the completed student application, therefore, we may set deadlines a week or so before the actual deadline so that we have time to complete OUR part and meet the actual application date. Failure to meet the deadline typically disqualifies your application.
Please take note of HOW you turn in your application.
Do you return the application to the counseling center?
Or do you mail your application directly to the agency or organization?  If you are responsible for mailing your application, make sure you put everything in the mail a few days BEFORE THE DEADLINE.
Or do you submit your application online?
Please follow all directions and include everything that is required.
Note whether you should type or print neatly in blue/black ink.
Does the application require an essay or a separate list of honors or activities?
Do you need a transcript?  You will need to see Ms. Dove for a paper copy of your transcript;  if you need a digital copy, please bring in a flash drive.
Are you asked to send letters or reference from an adult–either from the school or your community–who knows how qualified you are?  If letters of reference are required, please give these adults as much notice as you can (two weeks is great!).  Provide an envelope for them–with your name on the front if you are to pick it up and return it to the counseling center or mail with your application packet OR with the mailing address and stamp if they are to send it directly to the sponsoring agency/organization.  Please take time to write them a brief thank you note for their time and assistance.  You should also ask them if they would be willing to save their work:  You might need to ask them for a reference again later, and they have already put a great deal of time and thought into your application process!  Providing this form to your recommender would probably be a great help to them as they write your letter!
Teacher / Counselor Recommendation Form
PLEASE PROOFREAD! We encourage students to photocopy the application, complete everything in pencil, and carefully reread and edit BEFORE completing the final application.  Yes, spelling and grammar count in real life!
_________________________________________________________________________
                                     HOW DO I FIND SCHOLARSHIPS?
Please be aware that there are really two kinds of scholarship sources:  the college/university and outside agencies/groups.  While we announce all the scholarships that we are aware of, there are MANY others that we may not even know about!
Please take time to contact the school(s) you are hoping to attend and ask what their process is for scholarships.  Some schools have an application for EACH scholarship they offer. . . Many others have one application that allows applicants consideration for ALL scholarships they offer. . .While others use your application for admissions as an application for any scholarships they offer as well!  Each school's scholarship / financial aid process is usually clearly posted on their website.  If you have any questions, do not hesitate to call the school's financial aid office.
MOST schools do require that you complete the FAFSA to be considered for any need-based aid. The "Free Application for Federal Student Aid" is an online application that opens each year in October: It can be accessed at www.fafsa.ed.gov.  Students will complete this application each year they are in college.  The student and guardian will both be required to "sign" electronically with an FSA ID (or pin number):  Please keep this secure!  You should complete this application EVEN IF you do not think you will qualify for federal aid because the college financial aid staff will also use this information to determine if you qualify for state grants or privately funded need-based scholarships!
SOME will require that you complete a CSS Profile as well. Just check with their office of financial aid.  This application can be found at www.css.profile.collegeboard.org : But do not complete this document unless you are asked to do so since there is a fee.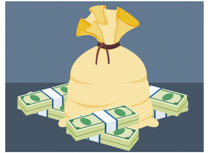 SCHOLARSHIPS
Please be very cautious with scholarship "scams."  We warn students to NOT pay for scholarship search assistance and to not  provide private information to any online agency.  However, following are some online services that should not ask for payment and might be able to connect you with potential scholarships based on the questionnaire you are asked to complete.
http://www.ftc.gov/bcp/edu/microsites/scholarship/index.shtml – Federal Trade Commission site for scholarship scams